The main idea is to amplify the waterfront quality of Dubai by incresing the value of touristic offer and simultaneously solving the parking problems alomg the coastline. The Dubai Water Diamond project is concieved as a mobile water floating city - encompassing multilevel parking garage, exclusive retail spaces and entertainment amenities. This novel and unique project will become recognized as a new urban "jewellery" box and as such may be one of the main attractions for the upcoming Dubai 2020 Expo.
GENERAL PROGRAM SCHEME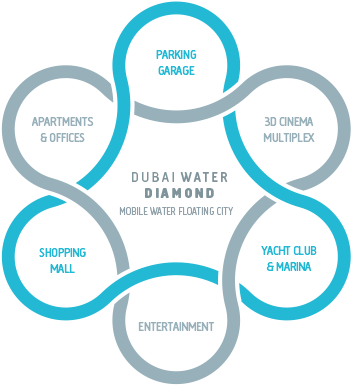 TECHNICAL DATA
Length - 116 m
Width - 66 m
Height up to the 6th deck - 20 m
Walking path around the pontoon - 14 m
Total deck No. - 6
Deck surface - 6.720 m2
Total surface - 47.040 m2
Depth of the ground floor shopping - 5 m
Parking places on main deck - 200
Parking places on upper decks - 225
Total No. of parking places - 875
Total mass - 9.000
By the edge of the project, the spacious walking area increases the length of the coast by more than 300 metres.

LEVEL 01 - WATER
MARINA | SHOPPING | PROMENADE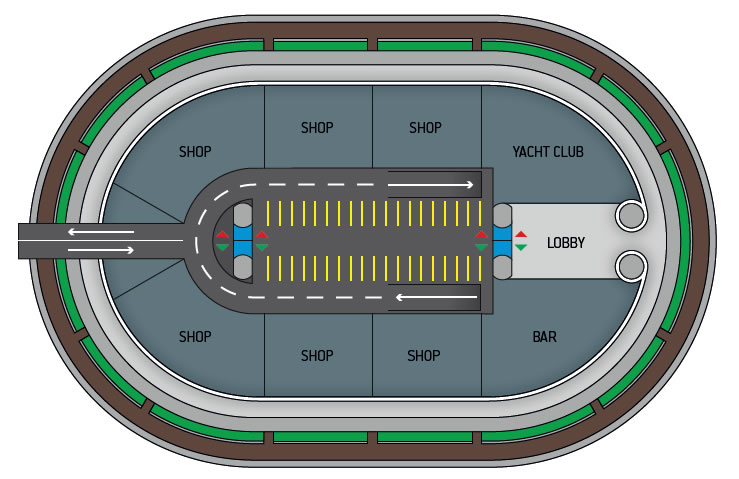 LEVEL 02
PARKING GARAGE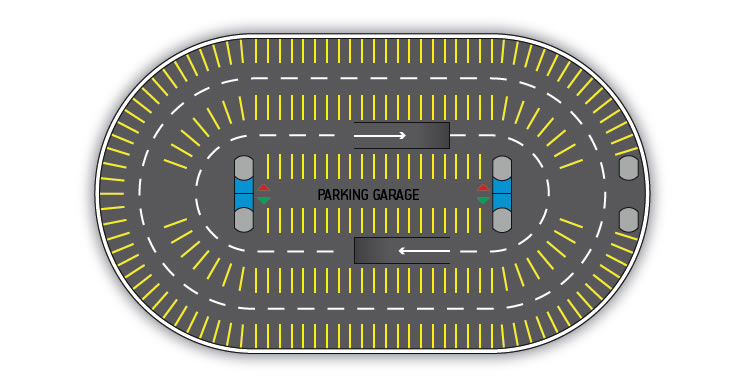 LEVEL 03
PARKING GARAGE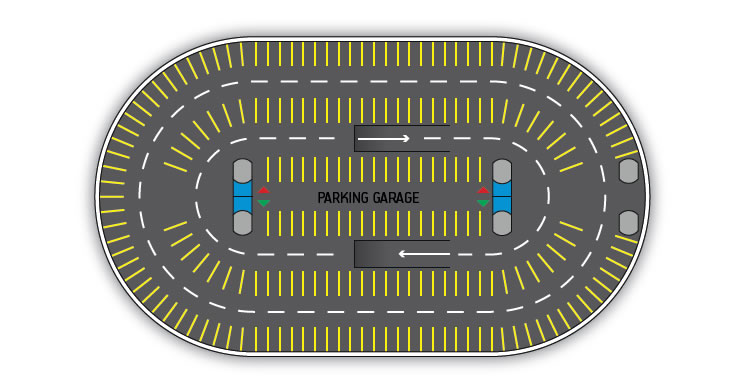 LEVEL 04
SHOPPING | RESTAURANTS | BARS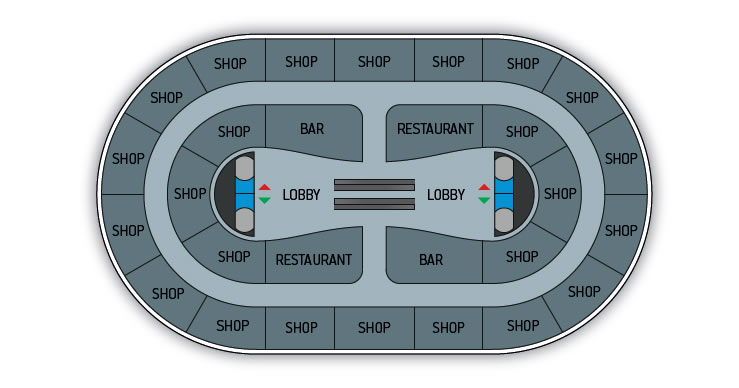 LEVEL 05
APARTMENTS | OFFICES | CONFERENCE | WELLNESS | RESTAURANTS | CINEMA 3D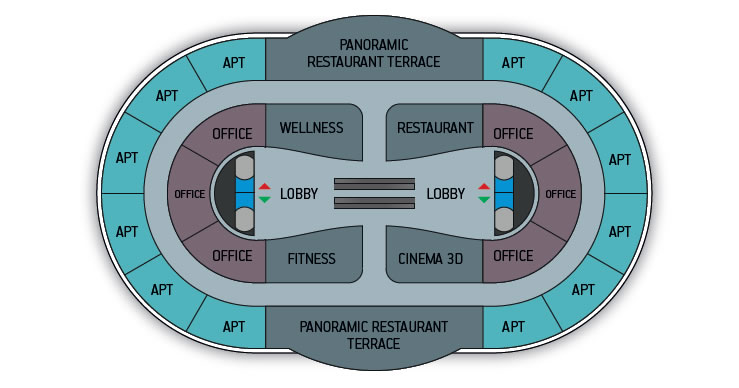 LEVEL 06
PANORAMIC SKY BAR | DOME SKY BAR | OPEN TERRACES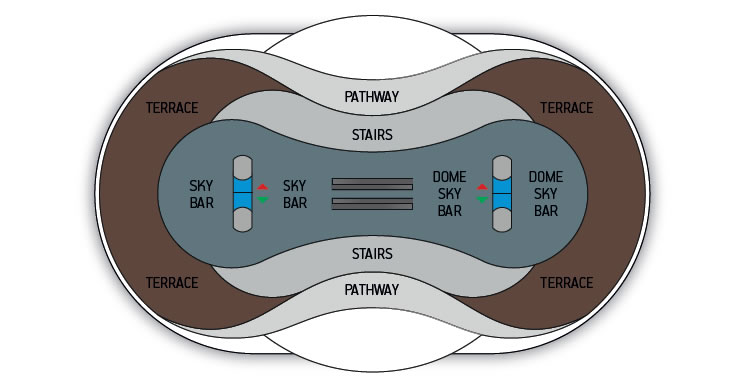 LEVEL 07
HELIODROM | PANORAMIC DECK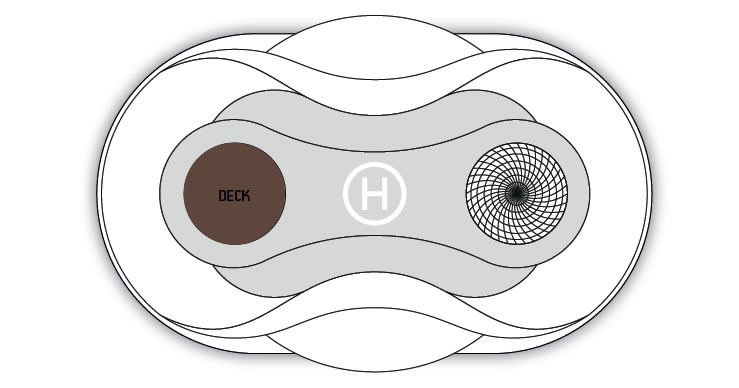 Copyright © Penta-international d.o.o., All rights reserved.